Advertising With Capitol Pedicabs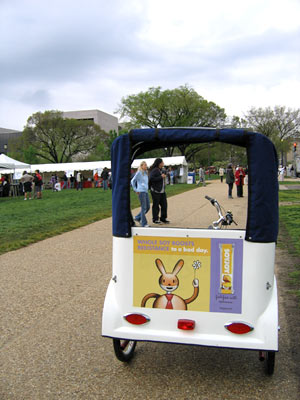 Advertising on a Capitol Pedicab is the most direct, eye-catching, and value-added method of promoting your company, event or cause in DC. We offer flexible advertising terms, several advertising options, and competitive rates.
Please use the Contact Us tab on the left to give us some information about what type of pedicab advertising campaign we can customize for you.
Some of the brands that advertise with us:
All content © 2008 - 2011 Capitol Pedicabs, LLC (except where otherwise noted). All rights reserved.