Tours
Our Pedicabs are available to take you on a tour of all of DC's points of interest. From the National Mall to the Georgetown Mall, our drivers will work with you to set up the tour itinerary of your choice. Or, if you want a unique way to get you and your loved one to that special dinner/show/ball game, we can provide a driver to chauffeur you to your destination, and bring you back home when you are done.
Rates
$60/hour
$90/hour and a half
Custom pricing and tours by request
Tour Sites
Washington Monument
Thomas Jefferson Memorial
Lincoln Memorial
Franklin Delano Roosevelt Memorial
World War II Memorial
Korean War Veterans Memorial
Vietnam Veterans Memorial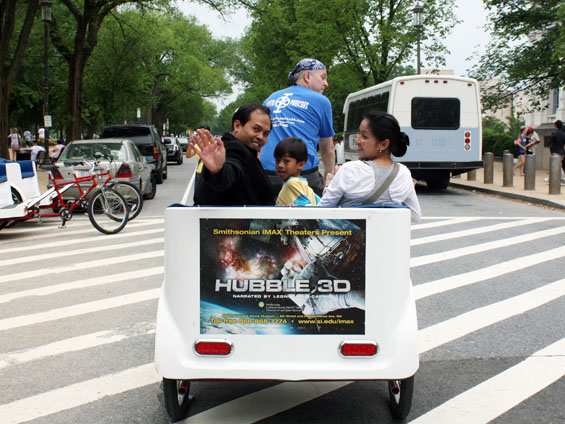 Send us a message through the Contact Us tab to the left.
All content © 2008 - 2011 Capitol Pedicabs, LLC (except where otherwise noted). All rights reserved.